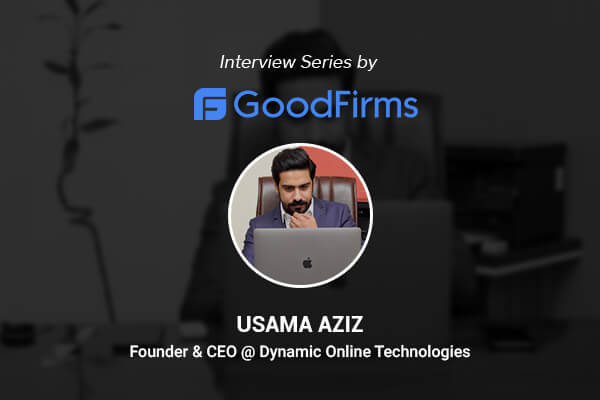 Outcome Oriented Company:
Incorporated in 2008, Dynamic Online Technologies is a vibrant offshore online solutions company based in Lahore, Pakistan. It owns experienced and skilled software designers and engineers from around the world who combine most advanced technologies with business insights to deliver high-quality services and solutions to business people at the international level.  The services catered to the clients are mobile & web technologies, web design, corporate identity design, web development, web maintenance, ecommerce development, search engine optimization, and many other online payment gateways integrations.
With 12 years of hard work, DOT (Dynamic Online Technologies) is one of the elite brands of the country. The professional team tries to satisfy all of the web development, technology, and software development requirements of valued clients.
Moreover, the in-house team believes that learning is a continuous process. Therefore, the group always learns to adapt new technologies trending in the market to help clients' businesses become more productive by streamlining their processes and increasing their true potential.
Further, DOT does not support selling services to the customers who are their family, so the team offers a suitable solution to clients' ambiguities. Considering clients' success as the ultimate goal, the experts leave no stone unturned to facilitate clients with the most advanced services at the national level.
The impeccable DOT's portfolio proves the experts' hard work and their full-proof policy of prioritizing customers. Besides this, the team anticipates the faultless customer service and creates an urge to them to pursue the services rendered by the company.
Moreover, the autogenous team at DOT understands the increasing competition, and yearns to outshine by following the footsteps of the reputable brands in the industry by promising to give services to the clients beyond their expectations.
Excerpt from the Interview:
Since its inception, DOT has grown from a small entity to serving enterprise consumers amongst the reputed ones in Pakistan. The founder and CEO, Usama Aziz, share with the GoodFirms team about how his company set a benchmark by offering robust solutions.
"As a CEO, my role is to help manufacturers achieve their goals and help them solve their problems with practical solutions," mentions Usama. Further, Usama also adds that he is liable for deliveries, operations, customer dealing, and sometimes does coding as well. Working as a freelancer, Usama received good responses and feedback from clients who inspired him to commence his own business and serve the clients with the best possible solutions.
Offering Cutting-Edge Solutions:
DOT is one of the few companies serving as a 'one-stop-shop' with its corporate strategy based values devised by Usama to emphasize its ongoing success. It can be summed up in clients, outcomes, partners, and obtainment. The company caters to clients from a range of industries like E-commerce industries, Education, Fashion, Travel and Tourism, Sports, and a few others. The DOT's team also successfully retains the clients for a long time along with the on-going contracts with a clientele rate of 70-80%.
The professional developers at DOT smartly tackle the expanding mobile app demand, whether it is about creating an app from scratch, or merging the existing IOS app with Android, or with a client-server.
Furthermore, the expert team works for both IOS and Android systems. Be it game, or business, the expert group DOT proffers a solution that flawlessly replicates clients' demand and confidently portrays their product/service to the targeted audiences.
Besides this, the expert team with years of experience produces cross-platform and mitigating mobile apps and Java-based apps. Thus, boosting user engagement by giving clients a future centric strategy and state-of-art application endows Dynamic Online Technologies among the top mobile app development companies in Pakistan at GoodFirms.
The review obtained at GoodFirms is the evidence of quality apps infused at DOT.
DOT is a well-established software solution company, supporting clients' business to control the users via flawless web development services. Moreover, the web developers' team nailed it by producing worthy websites, ideally complementing their business. The creative heads outline the ideas and offer sites that skillfully replicate their doctrines.
Having a simple mission of creativity and a bunch of pioneer developers, DOT offers clients with websites built on PHP, Ruby, Python, and other languages. Solving complicated business challenges and coming up with engaging, illuminating, and practical sites with high standards surpassing clients' expectations and business needs bequeath Dynamic Online Technologies as one of the leading web development companies in Pakistan at GoodFirms.
The review displayed below confirms the potential of the web developers at DOT.
Getting well-acquainted with the services and the working ethics of the professionals at Dynamic Online Technologies, one can also go through the detailed interview at GoodFirms.
About GoodFirms
Washington, D.C. based GoodFirms is a maverick B2B research and reviews firm that aligns its efforts in finding the top mobile app development and web development companies delivering unparalleled services to its clients. GoodFirms' extensive research process ranks the companies, boosts their online reputation and helps service seekers pick the right technology partner that meets their business needs.
About the Author
Anna Stark is presently working as a Content Writer with GoodFirms – Washington D.C. based B2B Research Company, which bridges the gap between service seekers and service providers. Anna's current role lingers to shape every company's performance and key attributes into words. She firmly believes in the magic of words and equips new strategies that work, always in with ideas, something new to carve, and something original to decorate the firm's identity.