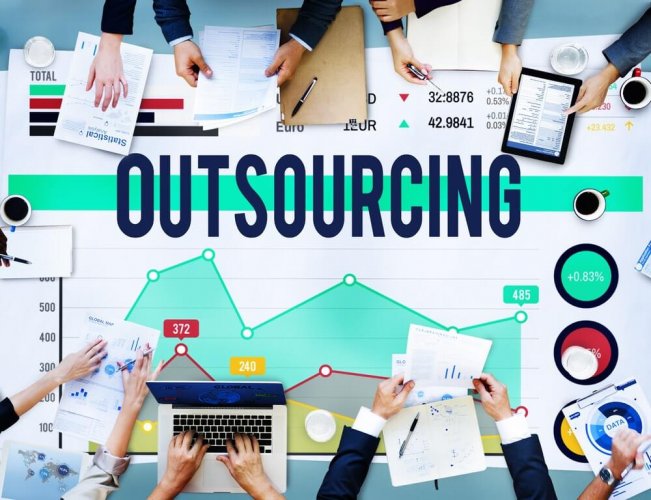 Pakistan has made steady progress over the last couple of decades in the field of information technology. With the human resource development of IT graduates, Pakistan has emerged with some of the best software solution providers in the world. Regardless of the problems Pakistan facing, there are several uprising stories of Pakistani's IT professionals. Pakistan's government is also supporting this sector and providing facilities to local companies. The reason is to make Pakistan an ideal spot for IT solutions outsourcing.
Here are some of the reasons which make Pakistan the best place for outsourcing.
Huge Cost Saving
Pakistan is a blessed country to have several talented IT professionals. Every year universities are producing hundreds and thousands of IT graduates who are also software engineers. Unfortunately because of the high level of unemployment in Pakistan, many graduates are out of the workforce. That's the reason here in Pakistan people can find IT, workers, comparatively at less wage rates. Secondly, because of economic crises, people are also willing to provide their services at cheaper rates. That's why Pakistan can be the best choice to outsource your work.
Appropriate Infrastructure
The infrastructure of Pakistan is also very smooth and roads of Pakistan are paved. Pakistan's telecom sector has also seen immense growth from the last couple of years. The telecommunication sector has helped loads by bringing 3G and 4G technologies in the country. Now Pakistan is on its way to provide 5G services to its people. Faster internet and increased use of smartphones have elevated the demand for digital services and application development.
Skilled Human Resource
The literacy rate in Pakistan is pretty much high as compared to the people who are employed. That's why we have a great pool of talented people. Big cities of Pakistan like Karachi, Lahore, and Islamabad are considered as a hub of business, especially if we talk from a technology perspective. There are several software technology parks where many big companies are working and outsourcing their services.
A Great Environment For Working
The environment of Pakistan is pretty much easy-breezy. The government of Pakistan is also smoothing the path of IT sector development. Pakistan Software export board has also worked much to support this sector which is helping in promoting Pakistan as a great destination for IT outsourcing. There is also no language barrier for IT experts to outsource their services because the official language of Pakistan is English.
Tax Benefits
To grow and promote the information technology sector of Pakistan, the Government of Pakistan has made several policies over the decade. They are also helping to escalate the sector by initiating different programs for IT students. That's the reason Policymakers have introduced great incentives for the industry. The tax rate imposition by the government is quite less to this industry. This is why software companies in Pakistan have the liberty to charge less for their services.
Bottom Line
To summarize the topic here I must say Pakistan is a great destination for software outsourcing. You just need to find the best software development company for your required project. All the above-mentioned rationale is enough to encourage you to outsource your work to the software makers of Pakistan.